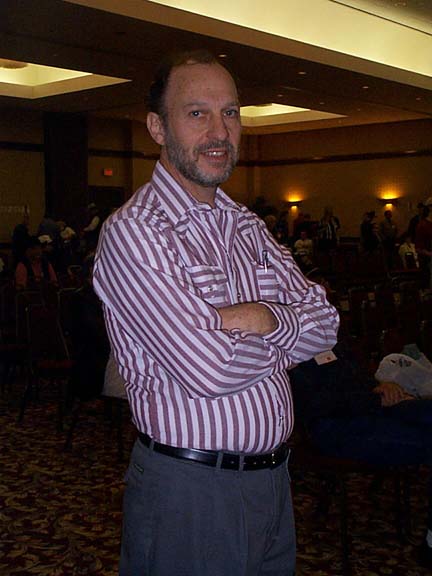 For over 20 years now I've been playing Zumsteel guitars. Bruce Zumsteg, the owner and builder of the Zumsteel guitars is truly a craftsman. There are many good brands on the market today, but choosing a guitar is like other things in life; you pick the one that fits your needs, your wants, and your personality. That's why there are so many to select from. Everyone has his own opinion. Other equipment I use include: Peavey steel guitar amps (Nashville series 1000, 400, and 112), Line 6 POD XT preamp, Stewart Stereo Power amp, custom-built speaker cabinets, IVL Steelrider Midi converter, Roland Sound Canvas module, and EMU Proteus synthesizers. I'll be glad to share information about any of this equipment.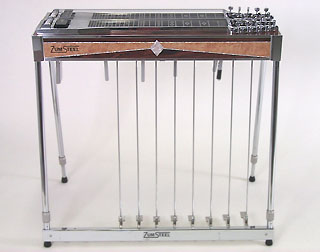 This design with a diamond inlayed mother of pearl came to me in a dream. Bruce and I worked feverishly to have her debut at the 1999 Atlanta show. She sounds as good as she looks!
Click here for a close-up image.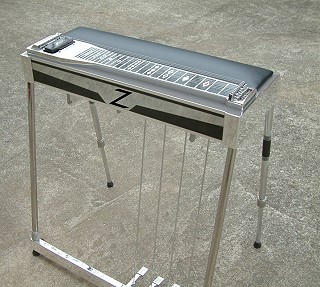 This guitar is not supposed to exist! Don't ask me any questions and I won't have to lie...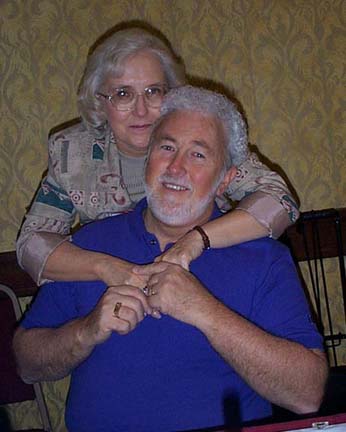 Doreen Zumsteg - The better half of Bruce.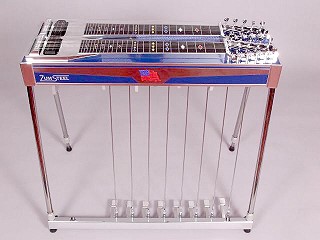 Here are my two current "working guitars". They both sound great!